CARMEN COBOS (Spain)
Carmen began her career in the BBC Natural History Unit in 1991. She went on to work for several independent British production companies and the BBC's Education Department in London. In 1996, she joined the Dutch production company Ryninks Films.
In 2001, she became the director of the company and changed its name to Cobos Films. The company produces documentaries for cinema and television, and is currently working on its first works of fiction with Danniel Danniel and Heddy Honigmann.
The company's most important films include Forever (Heddy Honigmann, 2006), De Laatste Overwinning (The Last Victory), directed by John Appel, Mama Benz En De Smaak Van Geld (Mama Benz and The Taste of Money) (2002), Two Loves (2000) and Lágrimas negras (Black Tears) (1997), a documentary on the Cuban quintet "La vieja trova santiaguera".
Carmen regularly teaches EDN workshops (Barcelona, Bardonecchia, Lisbon, Malaga, Thessalonica, Buenos Aires, Santiago (Chile). She served on the jury at the 2004 Lisbon International Documentary Film Festival, the 2005 Infinity Festival and for the IDFA 2006 Joris Ivens Award.
MARCEL LOZINSKI (Poland-France)
Lozinski graduated in Film Direction from the National School of Film, Television and Theatre in Lodz (Poland) in 1971. He has lectured at France's La Femis film school and the University of Warsaw's School of Polish Culture and has also run documentary film workshops in Marseilles.
Lozinski currently lectures at Andrzej Wajda's Master School for Film Directors and runs Dragon Forum, the international documentary film workshops held as part of the Krakow Film Festival.
In 1994, he was nominated for an American Academy Award and a European Film Academy Award for the documentary 89 mm from Europe. Lozinski has been a member of the American Academy of Motion Picture Arts and Sciences, which awards the Oscars, since 1995.
He has won numerous awards both for his documentaries and in acknowledgement of his work for Polish culture: Andrzej Wajda / Philip Morris Freedom Prize (Berlin, 2004), Vitae Valor Award for lifetime achievement (Tarnow, 2005) and in 2006, the Helsinki Human Rights Foundation Award for lifetime achievement, among others.
ROSS McELWEE (USA)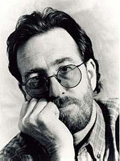 A Visiting Lecturer at Harvard University's Department of Visual and Environmental Studies since 1986, Ross McElwee has made seven feature-length and numerous short documentaries.
His work has featured at the film festivals of Berlin, London, Vienna, Rotterdam, Florence and Wellington. McElwee has received fellowships and grants from the Guggenheim Foundation, the Rockefeller Foundation, the American Film Institute, the Massachusetts Arts Council and the National Endowment for the Arts.
In 2000, Sherman's March was chosen both for a Cinéma du Réel retrospective and for preservation by the Library of Congress National Film Registry as a "historically significant American motion picture".
Bright Leaves premiered at the 2003 Cannes Film Festival. A year later, the film was nominated for Best Documentary by both the Director's Guild of America and the Writer's Guild of America. In 2005, retrospectives of McElwee's films were presented at the Museum of Modern Art in New York and at the Lisbon International Documentary Film Festival.
LUCIANO BARISONE (Italy)
Journalist, film-club host and film critic for specialist magazines, such as "Filmcritica", "Cineforum" and "Duellanti", and newspapers ("La Stampa", "Il Manifesto"), Luciano Barisone founded the magazine "Panoramiques", which he directs, in 1990.
He has written monographs on Catherine Breillant, Robert Guédiguian, Clint Eastwood, Naomi Kawase, Nicolas Philibert, Les films d'Ici and Sydney Pollack.
Since 1997, Barisone has collaborated at numerous international film festivals, including the Locarno International Film Festival, the Venice International Film Festival and Paris' "Rencontres de Cinéma". In 2002, he founded the Infinity Festival, Alba, for which he acted as artistic director until 2007.
From 1999 to 2004, he worked as screenplay reader for Fondazione MonteCinemaVerità. Luciano Barisone has acted as member of the jury at Cannes (Caméra d'Or 1997), Marseilles (2000), Valladolid (2003), Buenos Aires (2004) and Lisbon (2004).
JOSETXO CERDÁN (Spain)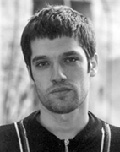 Lecturer at the Predepartmental Unit of Audiovisual Communication, Journalism and Publicity at the Universitat Rovira i Virgili (Tarragona, Spain). Coordinator of the Masters in Creative Documentary Theory and Practice at the Universidad Autónoma de Barcelona.
Co-editor, together with Josep Maria Cátala and Casimiro Torreiro, of "Mirada, memoria y fascinación. Notas sobre el documental español", co-published by the Malaga Spanish Film Festival and Ocho y Medio, and of "Documental y Vanguardia", with Casimiro Torreiro, Cátedra-Malaga Spanish Film Festival, Madrid (2005).
Josetxo Cerdán is also co-editor, together with José Luís Castro de Paz, of "Suevia Films-Cesáreo González. Treinta años de cine español", CGAI (2005) and co-author, with Luis Fernández Colorado, of the book "Ricardo Urgoiti. Los trabajos y los días" (Filmoteca Española, 2007).
Cerdán has written articles for a range of publications, such as Vértigo, Cuadernos de la Academia, Archivos de la Filmoteca and Quaderns del CAC, and contributed to books such as "Antología Crítica del Cine Español" and "Nada es lo que parece".